If you're retired or getting near that season of your life, now is a great time to think about your future. If you're looking for a friendly retirement community, Austin, TX should be on your list of places to check out.
You don't move to Austin to be bored, and SoCo Village is about providing seniors with a contemporary and trendy lifestyle that lines up with the city's vibe. These four reasons are why the capital city of the lone star state is sure to win you over:
Attractions
Weather
Senior care
Retirement communities
1. Austin Adventures
You never have a reason to be bored in Austin. There's always something new to eat, something neat to learn, and plenty of nature to realign your mind.
In the heart of the city, Barton Creek Greenbelt and Zilker Park offer nature lovers everything they could ask for:
Walking and biking trails
Natural spring swimming
Kayaking and boating
Picnics in the shade
Plant identification and bird watching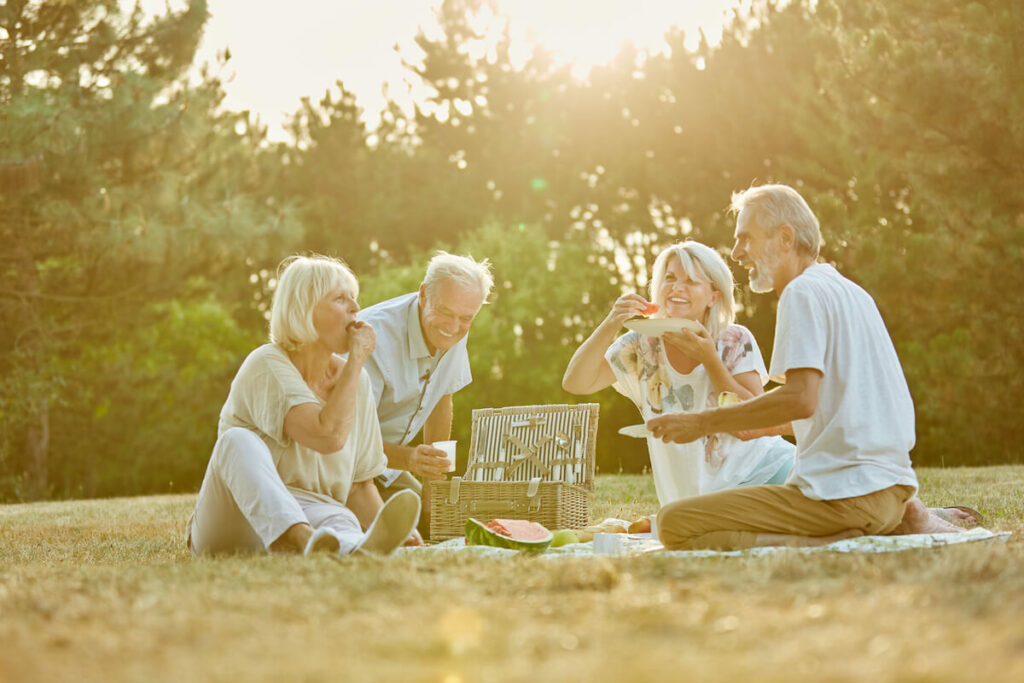 Foodies don't have to feel guilty about indulging in Texas-sized treats now and then with all that outdoor activity. If you wind up in the South Congress area, check out these local flavors:
Learning is for life, which is why retirees will want to check out the Brush Square Museums:
The Susanna Dickinson Museum: Susanna Dickinson survived and escaped from the Battle of the Alamo to alert Sam Houston of what had occurred. Her home was preserved and turned into a museum with family artifacts and rotating works of art.
The O. Henry Museum: Not to be confused with the candy bar, this is the former residence of the prolific author, O. Henry. See where he penned some of his first articles and stories before—well, we won't spoil it for you.
2. The Warm Texas Breeze
The average temperature in Austin hovers around 70 degrees. It indeed gets a little muggy in the summertime, but there are plenty of ways to beat the heat, as we discussed above.
Out-of-towners looking to get out of blizzard conditions will love the balmy winter weather here. There's also a good three months in the spring and fall when it gets wet, and that sweet Texas rain smell dances through town.
3. World-class Care
Retirees here take staying fit and healthy seriously, but Austin provides easy access to care when medical attention is needed.
St. David's Medical Center specializes in women's health.
Seton Medical Care Austin provides a ​​level 1 stroke care and performs highly-rated cardiovascular procedures.
4. Senior Living Options
With all the fun happening in Austin, an active and engaging senior living community is what you need. SoCo Village is the place for you.
Providing assisted living and memory care services, our way of life promotes a fulfilling lifestyle in one of the most desirable neighborhoods in all of Austin.
Your on-the-go lifestyle is supported by:
Community provided transportation
Daily social and recreational activities
Home-cooked meals
Medication management
Activities of daily living assistance
Nurse oversight and specialized care associates
Of course, this is your retirement, and you can spend your time living in Austin however you want. You'll love relaxing in your new pet-friendly apartment, with access to leisurely activities like:
Our community is enhanced with modern amenities and floor plan options for every lifestyle. SoCo Village is not a nursing home. Our residents live with a unique vibe you'll only find in the Austin area.
Find Your Retirement Community in Austin, Texas
If you're local, visit us in the South Congress neighborhood. Feel free to contact us to ask about a virtual tour or any additional information.