We're Making Senior Living in Austin, TX
Upscale Assisted Living and Memory Care in Austin, TX
Welcome to SoCo Village. Here, we make the most of every day with exceptional care, delicious food, and dedicated team members.
SoCo Village provides Austin senior care that is
Not


"Your Grandma's Retirement Community"
Just like our forward-thinking city, we work harder than anyone to create a warm, welcoming, and upbeat place for seniors and families to stay, visit, and have a good time.
SoCo Village is senior living in Austin, TX, created with you in mind. From enticing activities with local artists to personalized care daily, our assisted living and memory care community offers comfort, wellness, and style. Speak with us about your personalized senior living options today!
Providing What Senior Care
Communities in Austin Need
Begin your day with a heart-healthy chef-prepared breakfast before dabbling in the arts or a session of seated yoga. Enjoy mixing things up with your new friends and neighbors by visiting an aquarium, museum, or auto show. Every day of the week, you can enjoy a different game, brain-healthy activity, or locally sourced meal.
Thanks to the dedicated team providing assistance with whatever you need, these activities are available regularly. Our specialized team members perform everything from medication management to transfer aid to make your life easier. Housekeeping, laundry service, and maintenance round out ways to simplify your life.
The Retreat is our neighborhood for providing personalized memory care to Austin area seniors living with Alzheimer's and dementia. This purposeful program relieves family caretaking duties and offers a secure and supportive environment. We tailor an individualized level of care to each resident.
Located in the heart of our city's most desirable neighborhood, SoCo Village lets older adults live the lives they want. Use our scheduled transportation to and from nearby doctors' appointments, shopping destinations, and restaurant visits.
We've created a senior living community that offers care services, hospitality, and entertainment that meets the needs of modern older adults. Join us to enjoy independence and engagement.
Your search for assisted living can end here. Visit us and feel the vibe of Austin senior living!
This community was designed for you.
Relax and pursue the things that
You

want to do.
Learn More About Our Services
We provide you with that gentle support you need to retain your independence.
Assistance with activities of daily living

Medication management

Continuous monitoring of health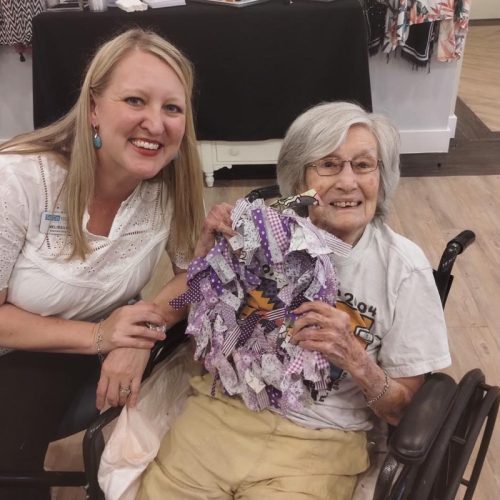 We provide specialized care for your loved one with dementia. Our team lets seniors live engaged and dignified lives.
Secure environment

Care associates on-site 24/7

Signature memory care programming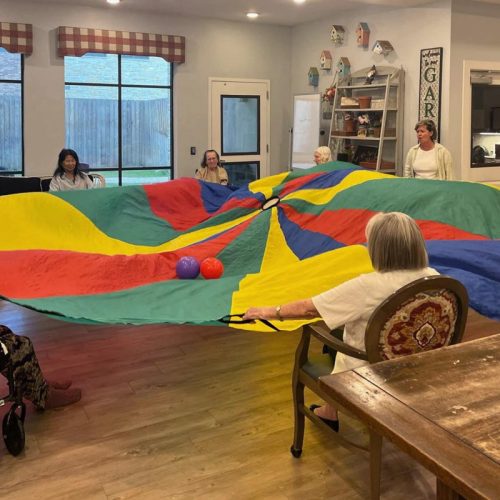 Have more questions about our Austin senior care community?
Don't wait another second. Contact us today!
If you want to partner with our senior living communities in the Austin area, please visit our Vendors page.
The vibrant atmosphere you want.
The care you need.
SoCo Village is a unique blend of hospitality and care services combined into a modern and active environment.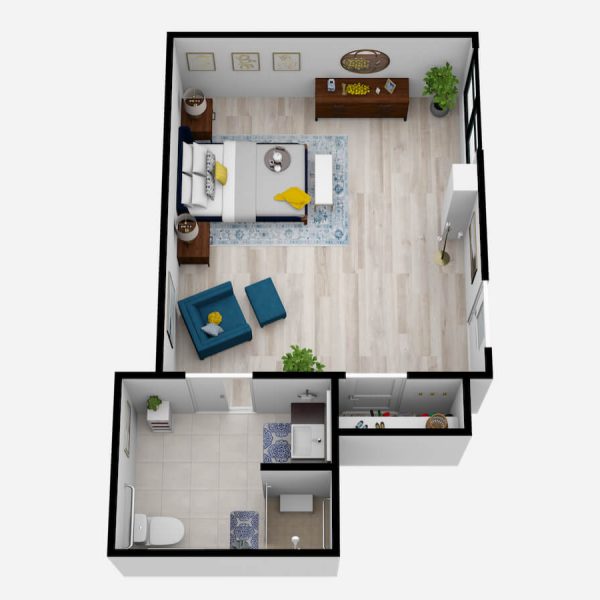 Austin Senior Living
Floor Plans
Find solace and make yourself at home in the comfort of a modern senior apartment in Austin, TX.
Don't take our word for it.
See it for yourself.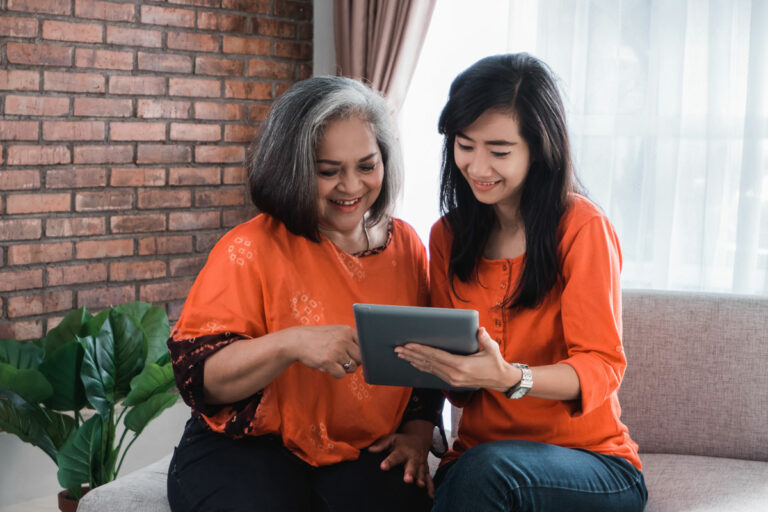 We love supporting local talent and culture with artists' works hanging in our community and home office in downtown Austin.
So many people are moving here, finding jobs, and discovering how to live their best lives here. Assisted living and memory care in Austin, TX allows families to reconnect and remain close.
SoCo Village designs personalized programming for seniors that inspires and impresses daily. Our senior living community possesses a small-town feel while elevating care and enjoyment to a big-city lifestyle.
Senior living is alive at SoCo Village. Visit us to experience why we're an assisted living and memory care community that's uniquely Austin, y'all!