Discover more about the mental health of older adults and senior care centers in Austin, TX.
As we age, it's natural for our moods to fluctuate. Depending on various factors, we might feel down one day and up the next.
However, if you find that your elderly loved one is experiencing more frequent or prolonged periods of sadness, it might be time to take action. Depression is a real and serious problem for seniors, and it's crucial to get help if you think your loved one might be struggling.
Fortunately, you can do several things to help boost your loved one's mood. From spending time together to taking advantage of senior care services, here are five ways to brighten your elderly loved one's spirits.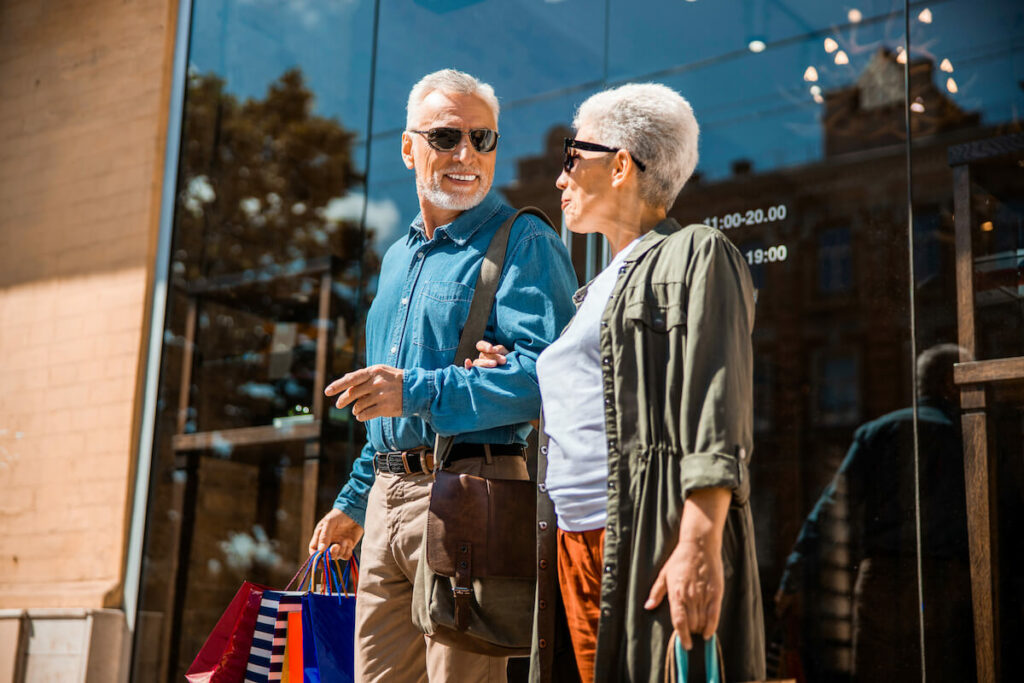 1. Spend time together
One of the best ways to brighten your senior loved one's mood is to spend time together doing activities they enjoy. Whether going for a walk, playing cards, or watching their favorite TV show, quality time with those they love can make a significant difference.
If you live far away, try to schedule regular video calls or visits, so they still feel connected to you.
2. Get them out and about
Seniors need to stay active and engaged, both mentally and physically. Getting out of the house and participating in activities can help boost their mood and improve their overall well-being.
Check with local senior centers or look online for social groups or clubs that might interest them. Or, if they're not quite ready for group activities, simply encourage them to get outside for some fresh air every day.
3. Help them stick to their routine
A familiar routine can comfort seniors, especially when dealing with memory loss or other cognitive issues. If possible, help them stick to their usual routine as much as possible.
If there have been changes (e.g., retirement), try to create a new routine that includes activities they enjoy and look forward to each day.
4. Take advantage of senior care services
Find a local senior care service or assisted living facility that can help seniors with tasks like shopping, cooking, cleaning, and transportation.
These services can free up your time to spend more time together. These services also give your loved one a sense of independence and control over their life.
5. Seek professional help if necessary
If you've tried all of the above and your loved one's mood doesn't seem to be improving, it might be time to seek professional help from a therapist or counselor specializing in seniors' mental health issues.
Depression is a real problem for many people over 65. Don't hesitate to seek help if you're concerned about your loved one's mental health.
10 Ways To Explore Austin As A Senior
If you think your senior loved one might be struggling with depression, it's crucial to take action immediately. The five tips above can help boost their mood and overall well-being. Follow the ten steps below for fun activities to keep them engaged.
1. Listen to live music at local venues.
There's nothing quite like live music. Whether you're watching your favorite band play or tapping your feet to a local musician, live music can be a powerful experience.
For seniors, live music can be especially beneficial. Listening to music can help to boost mood and energy levels, and it can also be a great way to connect with family and friends. There are endless options if you're looking for a live music venue in Austin, Texas.
The Cactus Café is a popular spot for local and touring bands, and the Paramount Theatre is perfect for catching a big show.
For seniors with memory loss, the Austin Symphony Orchestra offers special concerts designed to stimulate the mind and provide a sense of joy and connection. No matter your taste in music, there's a live music venue in Austin that's sure to please.
2. Visit the Bullock Texas State History Museum.
Learn about our nation's history at the Bullock Texas State History Museum. The Bullock Texas State History Museum tells the stories that make Texas unique through interactive exhibits and film presentations. Admission is discounted for seniors 65 and older.
3. Have a cup of coffee at Austin's many trendy cafes.
Austin is known for its many trendy cafes, and the SoCo district is a hot spot for coffee lovers. There are a variety of shops to choose from, each with its unique atmosphere.
For a quick pick-me-up, stop by Jo's Coffee. This popular spot is located in an old gas station and is known for its delicious coffee and tasty pastries.
If you're looking for a more relaxed vibe, check out Cenote. This cafe has ample seating and a beautiful patio overlooking downtown Austin.
4. Enjoy a day at Zilker Park.
Zilker park is a beautiful oasis in the middle of Austin, TX. With its rolling hills, scenic views, and abundance of activities, it's no wonder that Zilker is one of the most popular parks in the city.
Seniors can enjoy a leisurely stroll along the Lady Bird Lake hike-and-bike trail, take a dip in the Barton Springs pool, or catch a concert at the Moody Amphitheater. There's also an on-site botanical garden and nature center, perfect for those who love spending time outdoors.
Best of all, Zilker park is free to enter, making it an excellent option for seniors on a budget. Whether you're looking for a place to relax or an opportunity to get active, Zilker park is sure to please.
5. Take a cooking class at Central Market.
Central Market offers cooking classes for people of all levels of experience. Seniors can learn how to cook healthy meals or try their hand at baking. Central Market also offers wine tasting classes.
6. Visit the LBJ Presidential Library.
Located on the University of Texas at Austin campus, the LBJ Presidential Library is a must-see for history buffs of all ages. Senior citizens will enjoy exploring this national treasure and learning more about our 36th President. Admission is discounted for seniors 62 and older.
7. Sample food from local restaurants and food trucks.
Enjoy a meal at Austin's award-winning restaurants and let the food provide comfort.
For some down-home cooking, try The Little Darlin' or Kerbey Lane Café. If you're craving something international, check out Elizabeth Street Cafe or Koriente Restaurant & Bar. Many restaurants offer senior discounts, so be sure to ask!
8. Take in a game at Dell Diamond Baseball Stadium.
Watching America's favorite pastime is always fun to spend an afternoon or evening – especially when your team is winning! – but did you know that Dell Diamond offers special rates for seniors 60 and older? Round up your fellow baseball fans and head out to Dell Diamond for an exciting game!
9. Explore the Austin History Center.
The Austin History Center is an excellent place for seniors to explore the history of the city they call home. The center houses a wealth of primary source materials, including documents, photographs, and maps.
Seniors can also participate in various programs and events, such as lectures, film screenings, and volunteering.
The center allows seniors to interact with others who share their interest in local history and genealogy. Whether wanting to learn more about the city's past or simply socialize with like-minded individuals, the Austin History Center is a terrific resource for seniors.
10. Discover SoCo Village
Consider assisted living in Austin, TX! Living at SoCo Village offers a unique combination of amenities and senior care services that are perfect for retirees who want to enjoy an active and social lifestyle.
You'll be surrounded by good friends and great food the moment you arrive. There are plenty of opportunities for meeting like-minded adults, from the dining room to the upscale common areas.
The memory care center in this senior living community is available to provide the specialized assistance loved ones need.
The benefits of SoCo Village:
Personal care services
Upscale floor plans
Medication management and medical care
Transportation, housekeeping, and home maintenance
Chef-prepared meals
Daily wellness activities
Pet-friendly
If you're looking for a senior care center that offers assisted living and memory care in Austin, look no further than SoCo Village.
Visit SoCo Village and Start Exploring Austin With New Friends
Visit SoCo Village if you are considering assisted living communities in Austin, TX to boost the mood of your loved ones. Our community will provide a level of care that fits their lifestyle. Contact us to get started.