It's natural to want to do everything we can to ensure the well-being of an aging loved one. This task can be challenging if a parent or spouse is diagnosed with dementia.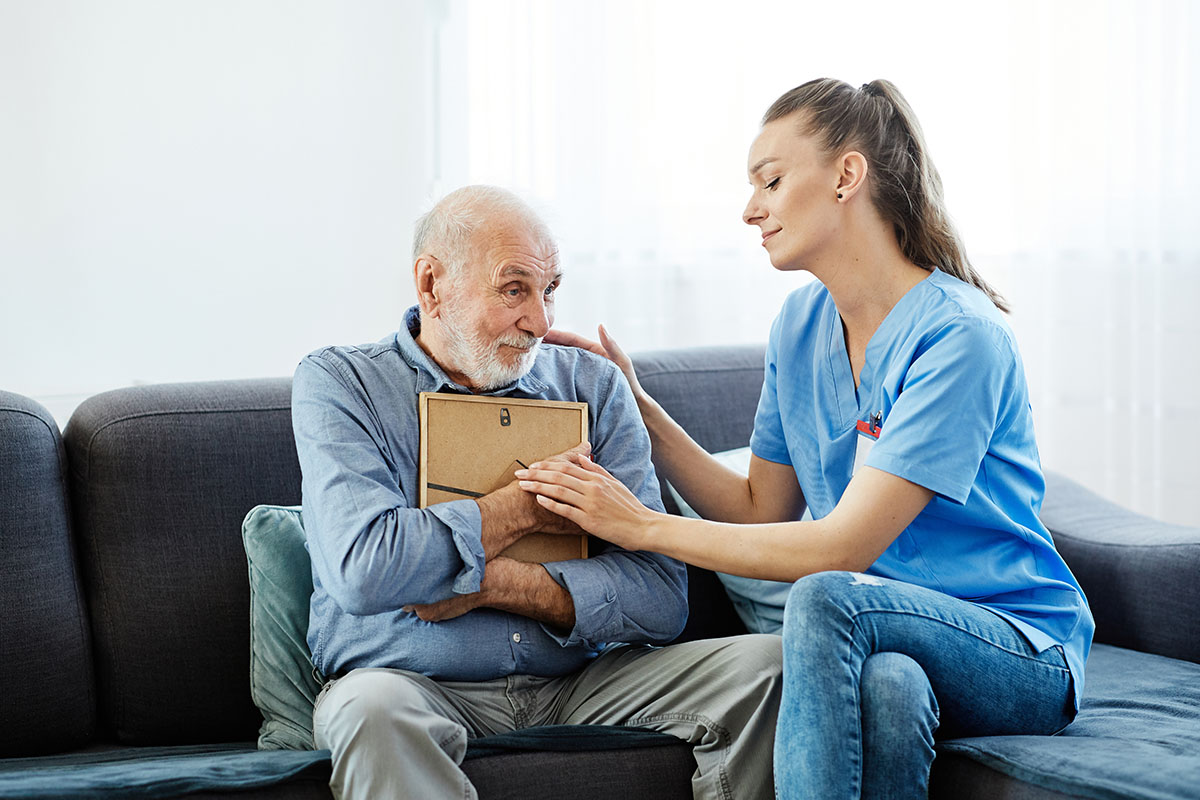 Seniors with dementia need a supportive community where they can receive the care and assistance they need. Family members are often the first to act as caregivers. Family caregivers provide a heroic service, but it is sometimes a short-term solution.
People in Austin are fortunate to have access to several top-notch dementia care communities. SoCo Village is one such community providing residents with the level of care and support they need to live meaningful lives.
What is Dementia?
Dementia is a general term used to describe a decline in cognitive function. Memory problems are the hallmark signs of dementia affecting the brain. Additional symptoms include:
Difficulty remembering recent events
Trouble finding the right words
Trouble communicating
Withdrawing from social activities
Trouble planning
Difficulty with abstract thinking
Confusion
Changes in vision and spatial relation
Poor judgment
Changes in mood or behavior
It is usual for cognitive function to decline with age. However, dementia development is not a normal part of aging.
What are the different forms of dementia?
Symptoms of dementia can vary depending on the type and severity of the condition. Most forms of dementia are progressive, and the symptoms will worsen over time.
Alzheimer's disease is the most common form of dementia. This type accounts for 60 to 80 percent of diagnoses. Additional common types of dementia include:
Dementia with Lewy bodies: This dementia is believed to be caused by the buildup of alpha-synuclein protein in the brain. This protein can damage the connections between nerve cells, leading to problems with thinking, movement, and behavior. Symptoms of Lewy body dementia can include hallucinations, delusions, and Parkinson's-like symptoms such as stiffness and tremors.
Frontotemporal dementia (FTD): This dementia primarily affects the frontal and temporal lobes. It is characterized by a progressive decline in cognitive and language skills and changes in personality and behavior.
Vascular dementia: Vascular dementia is a type of dementia caused by damage to the blood vessels. Reduced blood flow to the brain can damage brain cells and cause memory problems and other cognitive issues. Symptoms of vascular dementia can include confusion, speech and language difficulty, and changes in mood and behavior. Vascular dementia is often diagnosed after a person has had a stroke. It can also be caused by other conditions, such as atherosclerosis or hypertension.
Mixed dementia: Mixed dementia describes a condition in which a person has features of Alzheimer's and another form of dementia. Diagnosis is difficult, as the symptoms can be similar to those of Alzheimer's.
Why Dementia Care Communities are Important
Living at home alone is often not an option for seniors with dementia. Care and supervision needs will increase as cognitive decline progresses. Long-term care is a vital need for aging adults.
Dementia care communities provide seniors with a supportive environment. Often, residents receive care and assistance and feel more self-confident.
These factors not only improve the quality of life for residents but also help delay the progression of the disease.
Socialization and activity are some of the best ways to slow memory loss. Often seniors who live at home miss out on those vital opportunities.
Know that you are not alone if you have a loved one with dementia. Thousands of families across the country are facing the same challenges as you are. Dementia care communities provide vital support for both seniors and their families.
Memory care can lift a heavy burden and allow families to return to being a family.
About SoCo Village
SoCo Village is a top-rated assisted living and memory care community in the South Congress neighborhood of Austin, Texas.
The Retreat is the signature memory care program at SoCo Village. The community provides:
24-hour supervision
Full-time licensed nurse
Assistance with activities of daily living like bathing, dressing, and grooming
Mind engaging activities
Social programming
Wellness training
Wellness monitoring
Our specialized associates provide a supportive and nurturing environment for people with early on-set dementia and late-stage Alzheimer's.
Let our community meet the unique needs of you and your loved one. Discover how personalized care can provide relief to each of you.
Visit Austin Dementia Care
We are proud to provide high-quality memory care in Austin, TX. We welcome you to tour our senior living community and meet our team. Contact us to arrange a tour.