Austin, TX is a great place to retire. It's full of art, culture, amazing food, and interesting people. But if you're retired and unsure about your housing options, it makes sense to do a little research to determine what will work best for your lifestyle. Creating a list of your wants, needs, and expenses associated with each option can help guide your decision. Retiring in Austin can be a very exciting time! Being informed about the costs and benefits of several senior living options makes that transition much easier.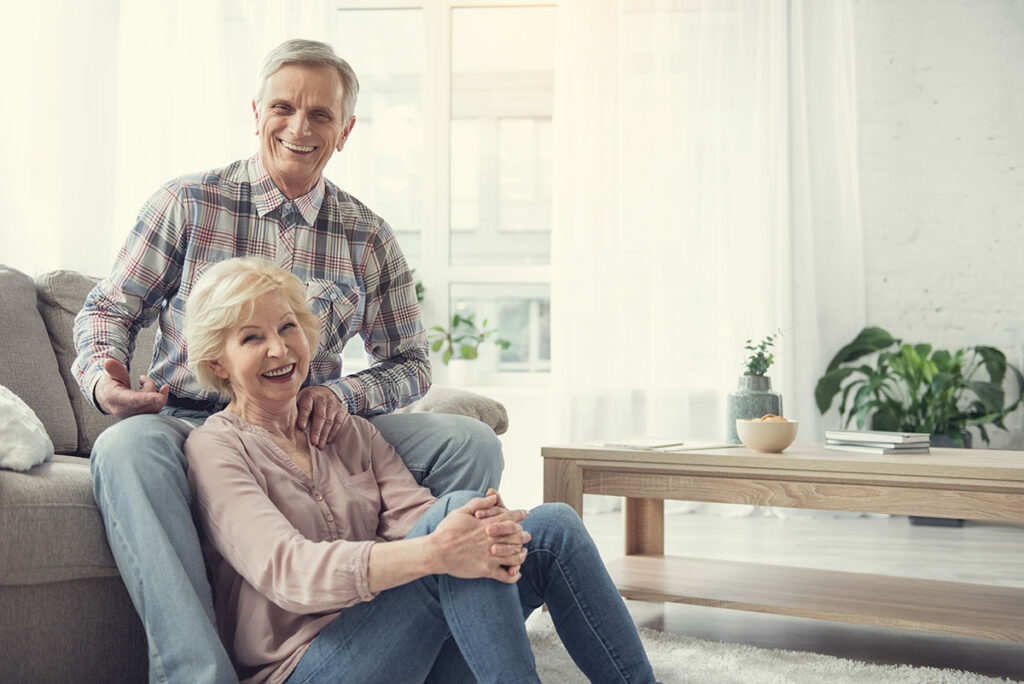 Option 1: Staying in Your Home
Consider maintenance costs
Staying in your current home may sound like the most convenient option, but you'll need to consider a few things before deciding if that will truly work for you long-term. First, consider the costs of maintaining your home.
You should plan for yearly maintenance as well as making updates to your home as you age. According to estimates from insurance companies like State Farm, you should budget for 1 – 4% of your home's value for yearly maintenance. "For example, for a home valued at $200,000, you would budget $2,000 to $8,000 per year to spend on annual upkeep."
Making updates
Making your home more accessible as you age should also be built into your planning. Over time, it may be more challenging to get up flights of stairs or get in and out of your existing tub or shower. Bathrooms are a common area of your home to update. Home Advisor reports that you could expect to spend $10,000 – $15,000 on average to update a bathroom and up to $50,000 to update a large master bathroom.
Is your home easy to navigate? How well could you get around if you needed a wheelchair or walker? Adding ramps or making changes to the current home to make it comfortable and reduce fall risk can really add up.
Care
If you stay in your home, you'll also need to consider the costs of in-home care. You may or may not have family and friends that are available to help should your health or abilities change. According to a Genworth Cost of Care survey, you can expect to pay an average of $5,196 per month for in-home care. Keep in mind that this isn't 24-hour care and services like meals, trips to doctors' appointments, and things like rehab are not typically included.
Option 2: Downsizing to a Smaller Space
Downsizing can help you get rid of clutter and leaves more room for the things that truly add value to your life. While downsizing from your current home to a smaller home or apartment can save some money, you'll also have to add the costs of care to your monthly rent or mortgage. If you're buying a smaller home, you'll still have maintenance and updates to consider. It's important to build all of the costs into your budget to get a complete picture.
Option 3: Choosing a Senior Living Community
Do you know about the benefits of senior housing? Austin, TX seniors considering a senior living community have many perks to look forward to. Let's take a look at a few.
Eliminating home maintenance and updates
As noted above, there are many costs associated with maintaining and updating a home to make it more accommodating. When making the move to a spacious, modern, senior apartment at a community like SoCo Village in Austin, TX, you get to leave those worries behind. You'll enjoy an independent lifestyle in a community with plenty of amenities while getting the level of care you need.
Care is included in your monthly rate
Would you benefit from assisted living? Begin by asking yourself the following questions:
Are daily tasks like bathing, dressing, or getting around more difficult to manage these days?
Do you have some issues with mobility, driving, or access to medical care?
Do you have trouble managing money or bills?
Do you sometimes feel isolated and lack opportunities for social engagement?
Are you missing a connection with individuals at a similar stage in life?
Assisted living means help with daily tasks, making life easier. Seniors benefit from having care associates on-site 24/7, versus only being available during certain hours with home care. Assisted living also includes:
A full-time licensed nurse
Assistance with your medications
Activities of daily living assistance, which include grooming, bathing, mobility, and more
A team that's continuously monitoring your health, behavior, and more based on your individualized care plan
Attentive memory care is available at The Retreat, should your needs change, or should a loved one need dementia care.
Having an active social life
Many seniors who remain in the home experience isolation. That isolation leads to depression, anxiety, higher blood pressure, heart disease, and a host of other problems. It's good for your mental and physical health to be around friends and neighbors in a caring community. Higher rates of cognitive decline have also been linked to social isolation.
Luckily, at SoCo Village, there's a full calendar of events, classes, activities, and excursions to take part in, and worrying about isolation is a thing of the past. You'll have the opportunity to meet like-minded people and enjoy hobbies like art, gardening, or catching a movie in the theater. It's easy to get daily exercise with a neighbor or go for walks with your four-legged friend. SoCo Village is also a pet-friendly community.
Life is better when your meals are prepared, your health is taken care of, and you have friends nearby. More benefits of living at SoCo Village include:
Friendly housekeeping service weekly, including laundry and personal linens
Southern cooking provided by a dedicated culinary chef and team daily
Scheduled transportation for groceries, errands, and outings
You won't get this kind of service with home care.
Senior living offers more
Being informed helps you make a better choice for senior housing. Austin, TX area seniors choose SoCo Village for many reasons.
The bottom line is that senior living offers more. Saving money, having an accessible home that's easy to manage, having an active social life, and the care services that you need to stay healthy and independent are all at your fingertips. A community like SoCo Village is a great choice for those who want to improve their well-being and plan for their future.
Learn more about a lifestyle that works for you.
Contact us to find the best senior housing. Austin, TX is home to SoCo Village, a vibrant, active senior community that offers so many perks. Come visit us today!