Retirement is a time to look forward to being more creative, focusing on your personal goals and interests, and having more leisure time. Planning for retirement involves thinking through your living expenses like housing, health care, and entertainment.
Americans are living longer, so you'll need to consider how you want to spend those years. According to data from the Social Security Administration, "a 65-year-old can expect to live another 19 to 21.5 years on average, a third of 65-year-olds will hit age 90, and 1 in 7 will live beyond age 95."
Planning for your needs helps you identify the kind of lifestyle you want to have. Consider the benefits of retirement communities near Austin, TX and how they can fit into your retirement plan.
How Can I Plan for Future Care Needs?
Considering your current and future health care needs is an important part of planning for retirement. According to a 2015 survey by Bankrate.com, "fewer than 15 percent of those nearing retirement age have estimated how much they will spend on health care in retirement." Be sure to be prepared by considering the following:
Do you have a plan for higher levels of care as you age?
Do you have someone available to help you 24-7?
Do you have a family history of dementia or other progressive conditions?
Is your current home senior-friendly, or will you need to make modifications to make your environment more accessible?
In retirement communities near Austin, TX like SoCo Village, comforting care and individualized services are included in your monthly rate. You can stay as independent as possible with assisted living services that include:
Care associates on-site 24/7
A full-time licensed nurse available
Medication assistance
Activities of daily living assistance, which include grooming, bathing, mobility, and more
Keeping track of your health, behavior, and more based on your individualized care plan
Can I get dementia care in a retirement community?
Planning for Alzheimer's or dementia-related care is an important factor to consider. Not all retirement communities near Austin, TX provide memory care services. Be sure to look at communities like SoCo Village that do.
Unlike nursing homes, memory care communities offer specialized care since they are created specifically for residents with Alzheimer's or other forms of dementia.
Communities that are designed for residents with memory care issues may actually help reduce the progression of dementia by providing a calming environment, regular exercise and social engagement. Specialized care can make a big difference in quality of life.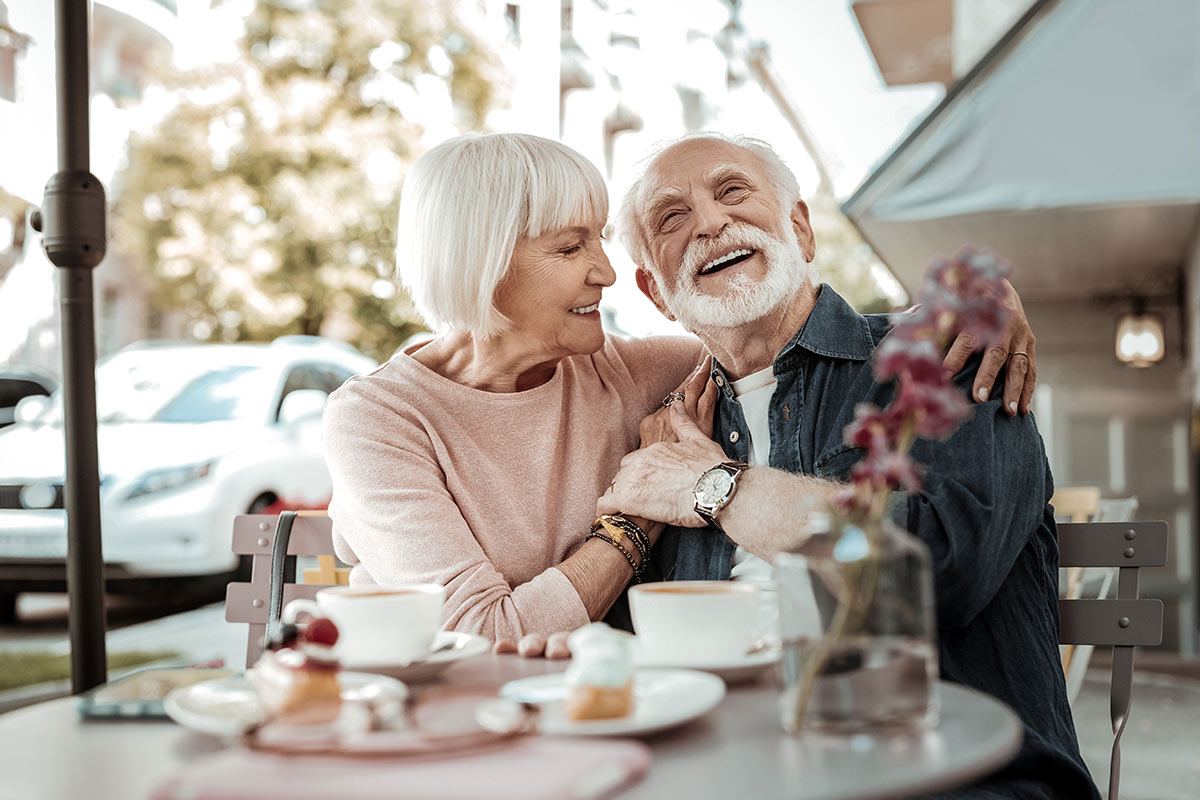 Are there proven benefits to staying social and active in retirement?
Yes. Staying both physically and socially active has immense physical and cognitive benefits for seniors.
Studies indicate that seniors should get at least 150 minutes (2 ½ hours) a week of moderate-intensity aerobic exercise per week. This can be broken down into short segments daily. That's much easier – and more fun to accomplish in a walking group with friends.
You can also spend your time developing engaging hobbies like arts and crafts, gardening, or participating in book clubs, or going on outings with friends.
At SoCo Village, you can enjoy all that the Austin area has to offer. From shopping in the SoCo shopping district to exploring the amazing food and music of the city, there are plenty of opportunities to have fun in retirement.
Consider the benefits of retirement with modern, upscale apartments that require no maintenance. Even your housekeeping is taken care of for you. Delicious meals, excellent care, and new friends await.
We're not like other retirement communities near Austin, TX.
Come experience the SoCo Village difference in person. Enjoy retirement living that's a bit more hip. Call us at (512) 522-5858 today to set up a tour of our community.