As baby boomers are aging into retirement, many are beginning to need more assistance with everyday tasks. According to the Centers for Disease Control and Prevention (CDC), approximately 53 million or more than one in five Americans are caregivers for seniors. That number is expected to continue to climb as more seniors require care in the coming years.
Who are caregivers?
Caregivers are usually family members or close friends who provide assistance to people who need some level of ongoing assistance with everyday tasks. Caregivers help with tasks like shopping, paying bills, bathing, dressing, and managing medicines and often provide emotional support.
They typically provide unpaid, long-term, care and assistance to older adults and people with chronic health conditions or disabilities. A few caregiver stats:
58% of caregivers are women
37% are caring for a parent or parent-in-law
Caregivers typically learn as they go and aren't formally trained
79% of caregivers care for adults aged 50 or older, and 76% of care recipients are aged 65 years and older
What are the negative impacts of caregiving?
Caring for a loved one can be both physically and emotionally demanding. According to a recent study by the National Alliance for Caregiving and AARP, nearly one in four U.S. caregivers says caregiving has made their health worse.
It can be hard to fill the role of an adult child, friend, support system, and caregiver. You want the best for your loved one and it's natural to try and provide as much help as you can. But sometimes the care we are able to provide as family and friends isn't enough. Caregiver burnout is real and it's okay to ask for help.
What are the results of caregiver burnout?
Caregiver burnout often results in:
Higher levels of depression and anxiety
Worsened self-reported physical health
Compromised immune function
In addition, caregivers and their families often experience financial strain through lost wages and additional medical expenses.
How can I help my loved one without taking on too much?
For many, caring for a loved one is difficult but also fulfilling. It can add value to one's life to be a source of much-needed support and a shoulder to lean on. Finding ways to help them and help yourself is vital for everyone's well-being.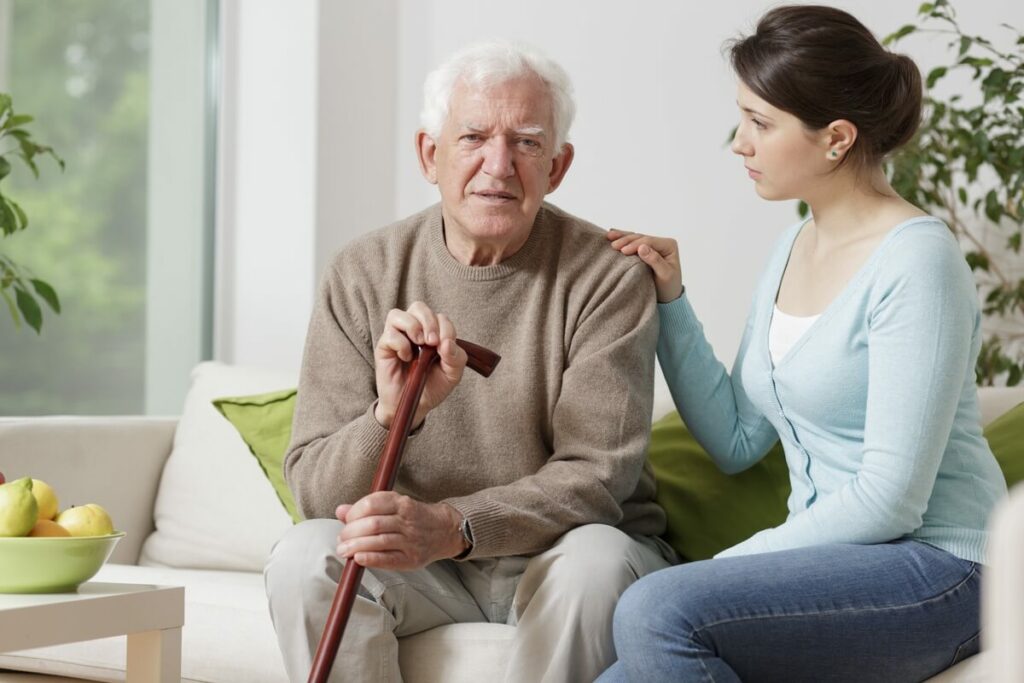 What are some resources for relief?
If you're a caregiver, it's important to remember that you also have to take care of yourself. It's difficult to be there for others when your own needs are always put on the back burner. One great way to find help and improve both the caregiver and senior's quality of life is assisted living.
There are helpful resources in Austin, TX. Assisted living services found in communities like SoCo Village help seniors with everyday tasks like:
Medication assistance
Activities of daily living assistance, which include grooming, bathing, mobility, and more
Keeping track of your health, behavior, and more based on your individualized care plan
Caring team members are available to provide the support your loved one needs. You can rest easy knowing that:
Care associates are on-site 24/7
A full-time licensed nurse is available
What else can seniors experience?
At SoCo Village in Austin, TX, assisted living provides seniors with healthy social interaction.
People are social creatures. Though your loved one may enjoy your company, seniors benefit greatly from being around others. We need to be around others.
Seniors who live alone are more socially isolated and are at greater risk of developing health conditions like heart disease, cognitive issues, even anxiety, and depression. The good news is, that a thriving assisted living community like SoCo Village could be the answer you've been searching for.
Imagine how fulfilling your loved one's days could be with a full activity calendar of options to choose from. They'll have the option to explore new hobbies, interests, parties, and events.
With the right kind of assistance, your loved one can enjoy all that the Austin area has to offer. From trips to explore the SoCo shopping district to enjoying the local art and cuisine, there's something for everyone in Austin, TX. Assisted living gives your loved one the freedom to do more.
Our modern and upscale apartments make the perfect place for seniors to relax and unwind. We're pet-friendly too, so be sure to bring your best friend along. Considering Austin, TX assisted living? Seniors prefer SoCo village for the excellent service, a fun atmosphere, friendly staff, welcoming residents, and endless ways to enjoy life.
As the number of older Americans increases, so will the number of caregivers needed to provide care. The number of people 65 years old and older is expected to double between 2000 and 2030, so it's essential to make plans now for your family's future care needs.
Avoid Caregiver Burnout
Let us help your loved one with the care, lifestyle, and attention they need. You can spend your time actually doing things you love to do with your loved one. Let us handle the rest. Call us at (512) 522-5858 today to set up a tour of our community.