If you or a loved one is looking at retirement options that provide a fun, engaging lifestyle as well customized care, then SoCo Village in Austin, TX could be a great fit.
The community is located just minutes from all of the action of downtown Austin and offers seniors a relaxing home with easy access to all the shops, restaurants, music, and culture they could ask for. In a town that's known for great food and music, there are plenty of fun things to explore.
Find the Assistance You Need, the Care You Deserve
When everyday life becomes more difficult to navigate, the team at SoCo Village can take some of the stress of navigating daily activities away. If getting dressed, getting groceries and preparing meals, getting to your doctors' appointments, keeping up with your medications, or just getting ready in the mornings cause more headaches than they used to, we can help.
Assisted living is a great way to remain independent while getting the specific support that you need. An added benefit is the social engagement that you'll experience in a community of friends.
Research indicates that seniors who have a social circle are less sedentary, are more physically active, and are less likely to experience loneliness and depression.
So, if you've experienced some issues with mobility, managing health, or daily tasks, and would like to meet new friends, assisted living can help.
Fulfilling days with new friendships
Imagine how much fun your days could be with a full activity calendar of options to choose from. You'll be able to explore new interests, get creative, develop a hobby, meet new people, and explore all that Austin has to offer.
A few examples of some recent activities and ways we have fun are: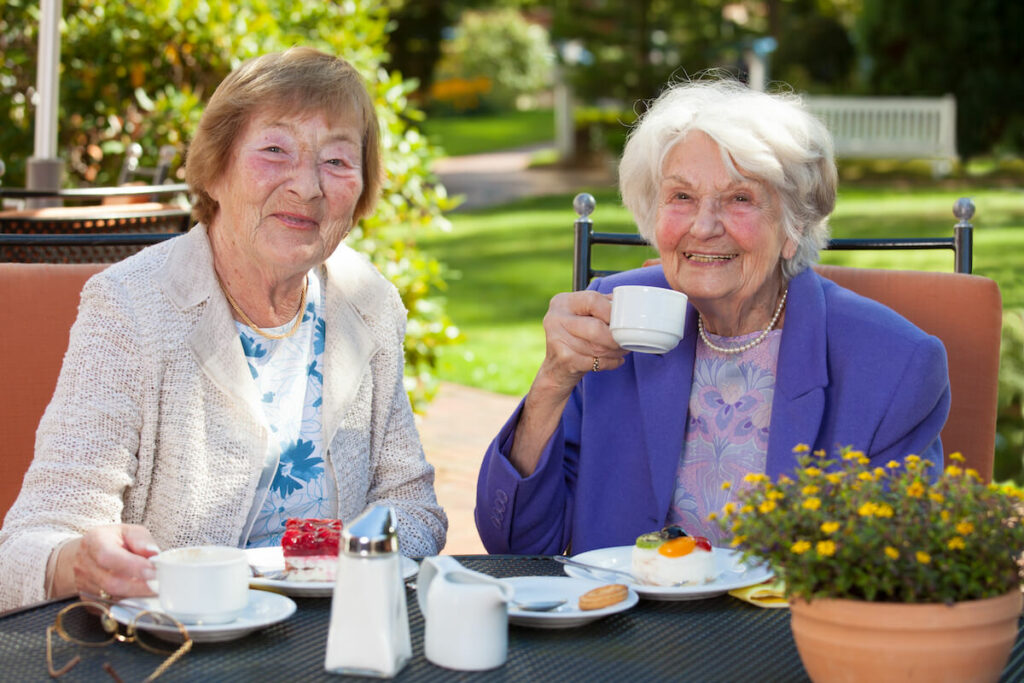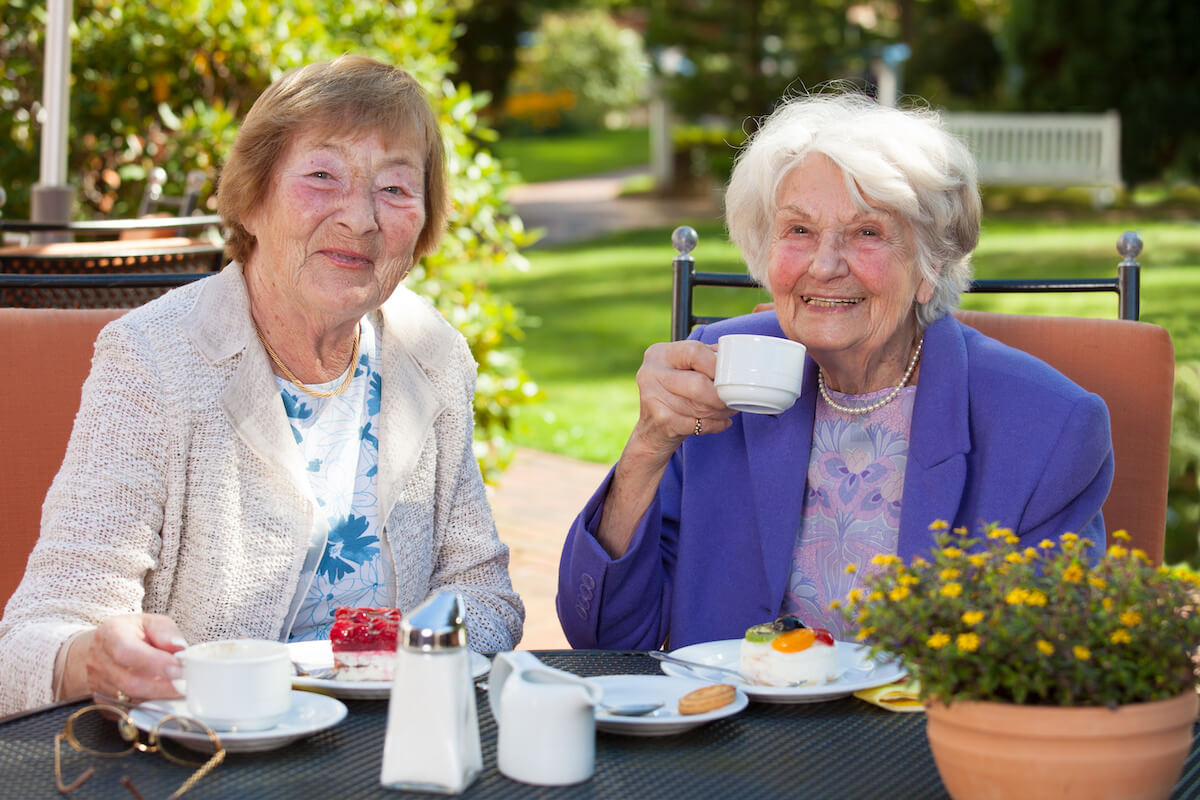 Whether it's staying in shape with exercise groups and classes, having lunch with friends, celebrating a birthday or themed event, or getting out to explore Austin, we're always having fun.
Our services include:
Care associates on-site 24/7
Full-time licensed nurse
Medication administration and management
Activities of daily living assistance, which include grooming, bathing, mobility, and more
Continuous monitoring of health, behavior, and more based on individualized care plans
In addition, we make life easier by handling the housekeeping, meals, and the fun!
Healthy social interaction
As we've seen in senior news, Austin area seniors who live alone are more socially isolated and are at greater risk of developing health conditions like heart disease, cognitive issues, anxiety, and depression. Living in a thriving community like SoCo Village offers so many opportunities for staying active both physically and socially.
Imagine how fulfilling your days could be with a full activity calendar of options to choose from. You'll be able to explore new interests and participate in fun activities, parties, and experiences with new friends. We're always up for something fun around here.
Memory care activities are tailored to residents' needs
If your loved one living with Alzheimer's or dementia could use more interaction, the team at The Retreat, our memory care neighborhood, carefully designs activities and provides the level of support that they need.
Residents benefit from a calming, structured, and supportive environment and activities that engage the senses and the emotions. Your loved one will have plenty of focused attention and interaction with other residents and team members.
Engaging the mind, the body, and the spirit with art, exercise, brain-enhancing activities, and brain-healthy meals provide an experience that meets their unique needs.
Our services include:
​​Care associates on-site 24/7 and a full time licensed nurse on staff
All-inclusive daily care including bathing, grooming, mobility assistance, and more
Signature programming dedicated to slowing the progression of Alzheimer's and/or dementia
Medication administration and management
Continuous monitoring of health, behavior, and more based on individualized care plans
Keeping track of your health, behavior, and more based on your individualized care plan
We make retirement fun
Enjoy and explore the great town of Austin while having the peace of mind that assistance is there when you need it.
Take a trip to the quirky and fun Museum of Ice Cream or grab some BBQ at a local favorite, La Barbecue, the options are endless. You'll have more time to enjoy yourself when many of life's burdens are taken off of your shoulders.
You can also enjoy all that your modern and upscale apartment has to offer and relax at home. It's the perfect place to unwind with your furry friend (we're pet friendly). Come see why Austin area seniors choose the plentiful activities, hip atmosphere, and excellent service at SoCo Village.
If you're looking for excellent service, a fun atmosphere, friendly staff, welcoming residents, and endless ways to enjoy life, you've found your new home.
If you're considering whether assisted living is right for you or if memory care is the right choice for your loved one, give us a call today. Invest in your or your loved one's future by choosing a community where they'll always be engaged, meet friends, and thrive.
Ready to take the next step? Stop by for a visit.
Following the latest senior news, Austin area seniors benefit from our activities. Learn more today. Our senior living experts can help you find the right choice for your lifestyle and needs. Let us get you on the path to a better retirement living. Call us at (512) 522-5858 today to set up a tour of our community.