When a family member is diagnosed with Alzheimer's or any other form of dementia, the task of finding a suitable memory care community can feel overwhelming. However, with proper research and planning, you can discover a memory care facility that provides excellent care and support for your loved one.
Questions to Ask Yourself, Your Loved Ones, and Memory Care Communities in South Austin
In this comprehensive guide from SoCo Village, we will address the key factors to consider when looking for a memory care community in the Southern part of Austin, Texas, and answer some important questions along the way.
What factors should I consider during the research and preparation phase of selecting a memory care community?
Choosing the right memory care community requires extensive research and preparation. Consider the available amenities, cost, location, security measures, and the level of care provided. Assess the community's philosophy, values, and approach to dementia care. Take the time to read reviews, visit their websites, and gather other information from reliable sources. Additionally, consult with health care professionals and other families who have experience with memory care communities.
What benefits might I find from touring memory care communities in person?
Visiting memory care communities in person can provide valuable insights. Schedule tours to take a look around, get a feel for the environment, see how easily navigable the senior apartments are, meet the care team, and observe how residents interact. Ask questions, express your concerns, and assess the overall atmosphere and cleanliness.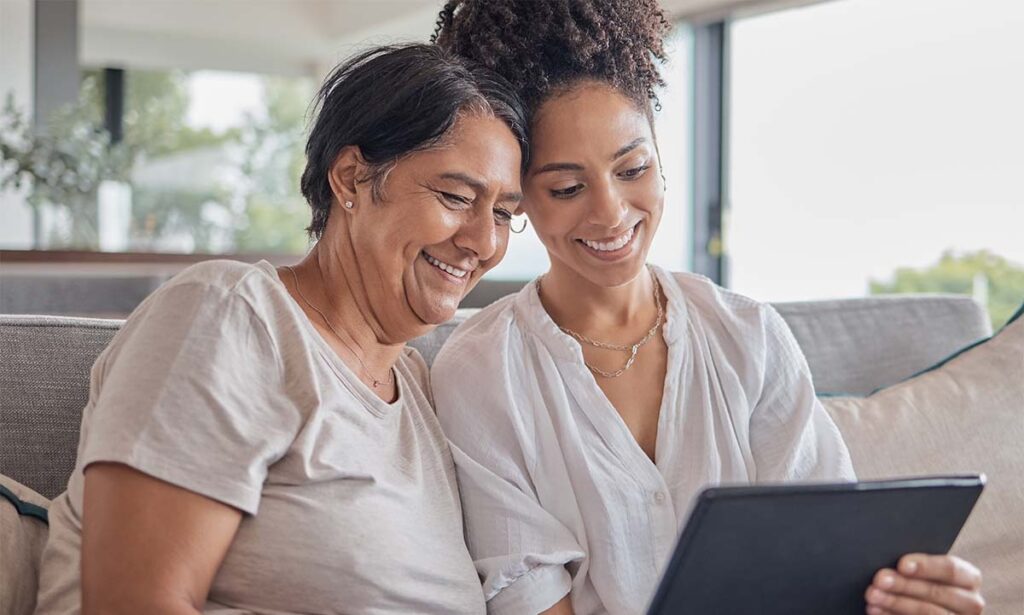 Pay attention to the interactions between associates and residents, as well as the engagement of residents in activities. This firsthand experience will help you make an informed decision and find the right fit for your loved one.
How can I ensure that proper security measures are in place?
Ensuring the security of your loved one should be a top priority in a memory care community. Look for communities with robust security measures like SoCo Village. Adequate lighting and monitoring systems are essential to maintain a secure environment. Additionally, inquire about securely locked entrances and exits to prevent unauthorized access. Discuss emergency response protocols and how team members are trained to handle various situations.
In addition to its high level of security, The Retreat at SoCo Village emphasizes creating a warm, engaging, and upscale atmosphere for memory care residents, minimizing agitation or distress and helping them remain calm to reduce unpleasant behaviors.
Which cognitive functions should my loved one's new community support besides memory loss?
Memory loss is just one aspect of dementia. It often involves a decline in various cognitive functions, collectively known as "executive function," including judgment, problem-solving, decision-making, and communication. Inquire about the qualifications and special training of the team to ensure they are equipped to provide the necessary support.
How can I identify the activities that will be most beneficial for my loved one?
Pay close attention to your loved one's interests, abilities, and responses. Observe their behavior and note which activities they seem to enjoy and engage with the most. Look for signs of increased alertness, enjoyment, or a sense of accomplishment during and after specific activities.
Socialization plays a vital role in enhancing the well-being of individuals with dementia. That's why, in addition to knowing your loved one, you'll need to look for memory care communities that prioritize social engagement. Inquire about the variety of group activities, outings, and events specifically tailored to the residents' needs and interests. A vibrant social calendar can foster a sense of belonging and encourage meaningful interactions among residents, promoting cognitive stimulation and emotional well-being.
SoCo Village is passionate about honoring your loved one's individuality with their favorite hobbies or interests while meeting all of their care needs and encouraging them to pursue adventure and be active each day.
What amenities and special services can I evaluate when comparing memory care options?
Evaluate the amenities and services offered by different memory care communities. Look for comfortable living spaces, nutritious and delicious meals, access to outdoor areas, and specialized programs tailored to the unique needs of individuals with dementia. Inquire about the availability of medical support, assistance with daily activities, and medication management. It is important to ensure that the community provides a supportive and enriching environment for your loved one.
As a community offering signature programming dedicated to slowing the progression of Alzheimer's and/or dementia and individualized care plans, SoCo Village believes in surrounding residents with good food, good music, good views, and good folks; residents here thrive in comfort and style.
How does the cost of local memory care communities vary, and what should be considered when assessing affordability?
The cost of memory care communities can vary based on several factors, including their neighborhoods, amenities, and the levels of care they provide. Consider your budget and assess the value provided by each community. Inquire about the pricing structure, including any additional fees or potential increases. It is also worth exploring financial assistance options, such as Veterans Benefits, that may help alleviate the financial burden.
Because pricing varies even within SoCo Village based on a number of factors, we encourage you to send us a message about our consistently value-driven pricing.
How might location factor into my decision?
The location of a memory care community is an important consideration for many families. Some prefer to keep their loved ones close to home and in familiar surroundings. Austin offers several neighborhoods, such as South Congress, Bouldin Creek, and Barton Hills, which provide various options to explore. Consider the proximity to family and friends, as well as the convenience of access to familiar amenities, doctors' offices, and support networks.
SoCo Village, located in Austin's St. Edwards neighborhood, is an excellent option for families in search of memory care near Franklin Park or for Southpark Meadows memory care. With its beautiful surroundings, including tree-lined streets, and well-maintained parks, seniors enjoy a peaceful and scenic environment in St. Edwards. Additionally, the neighborhood's proximity to St. Edward's University provides opportunities for supervised seniors to engage with a vibrant academic community and attend cultural events. The sense of community and the availability of amenities make St. Edward's an appealing choice for seniors and their families looking for enriching lifestyles in Austin, regardless of any diagnoses.
Finding the right memory care community is crucial for providing the necessary care and support for your loved one with dementia.
The environment, team expertise, social opportunities, and security measures can significantly impact their well-being. By selecting a community that aligns with their needs, you can enhance their quality of life and ensure they receive the specialized care they deserve.
Choosing a memory care community for a loved one with dementia requires careful consideration of various factors. By addressing the questions outlined in this guide and conducting thorough research, you can find a memory care community in South Austin that provides excellent care, promotes social engagement, ensures security, and creates a nurturing environment. Take the time to visit different communities, ask questions, and trust your instincts to make an informed decision that will positively impact your loved one's life.
Schedule a Tour of The Retreat at SoCo Village
Ready to experience the exceptional care and upscale atmosphere of The Retreat at SoCo Village? Schedule a tour today to explore this premier memory care community in the St. Edward's neighborhood of Austin.