In the heart of Austin, Texas lies an assisted living and memory care community that has been making waves for its unique approach to senior living. SoCo Village has earned its reputation as the best assisted living in Austin through its commitment to fostering a vibrant, inclusive, and engaging environment for its residents. From creative artwork and spirited games to heartwarming live musical performances, SoCo Village is redefining senior living with its dynamic offerings.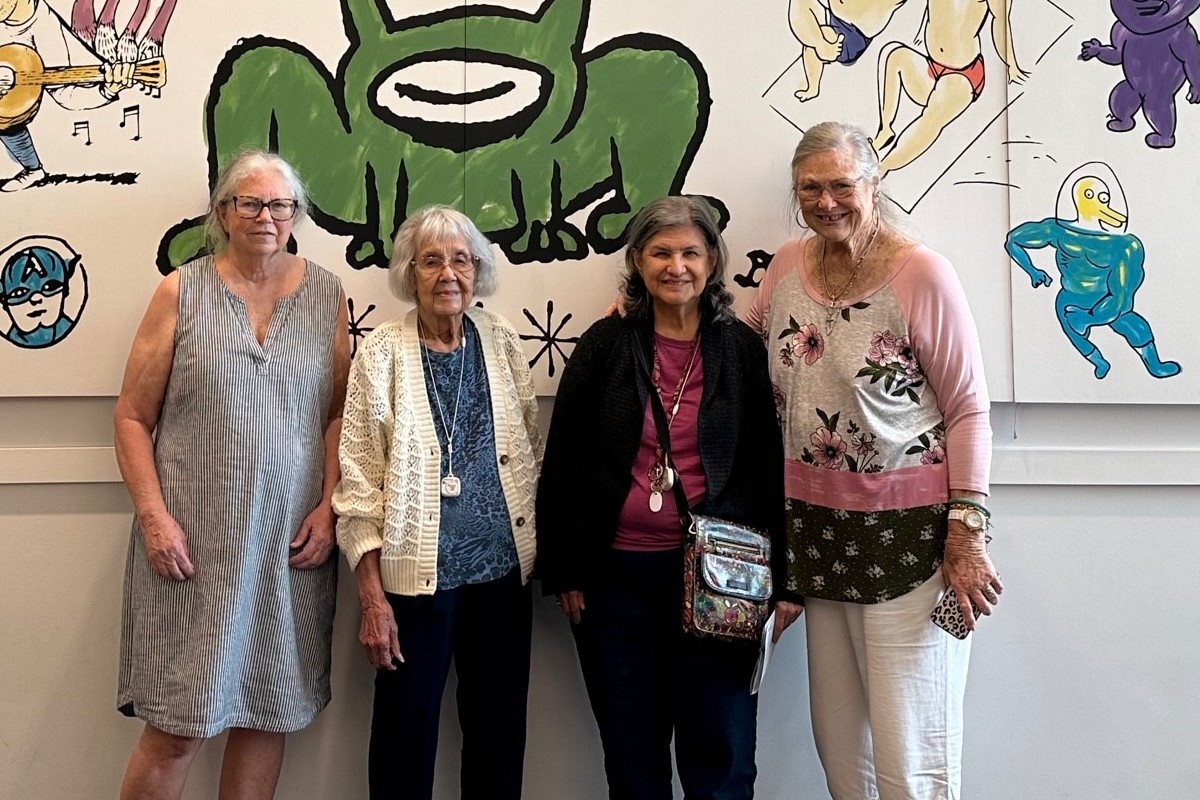 Vibrancy and Inclusion
What sets SoCo Village apart as the best assisted living in Austin is its unwavering dedication to providing an environment that celebrates life to the fullest. The community thrives on vibrancy, ensuring that residents have the opportunity to engage in a wide range of activities that enrich their lives. From energetic games of Color Wars in memory care to the strategic challenges of rummikub, every resident finds something that sparks their joy.
Residents at SoCo Village recently showcased their artistic flair through creative artwork and crafts. These activities not only provide an outlet for self-expression but also foster a strong sense of community and camaraderie among residents. The intergenerational connections that bloom through these endeavors enhance the overall living experience.
A Furry Friend Named Bruno
One of the highlights that truly sets SoCo Village apart is the introduction of Bruno, a new resident dog. Pets have an incredible ability to bring comfort, joy, and companionship to residents. Bruno's presence has become a heartwarming addition to the community, offering a source of unconditional love and affection. SoCo Village recognizes the profound impact that pets can have on residents' well-being, and Bruno's wagging tail is a testament to that commitment.
Celebrating Life's Little Moments
SoCo Village knows that life is worth celebrating, and they seize every opportunity to do so. From honoring National Cheesecake Day with delectable treats to hosting themed events that resonate with residents, every day at SoCo Village is a chance to create cherished memories. These celebrations not only uplift the residents but also reinforce the sense of community and togetherness that defines the best assisted living in Austin.
Musical Performances that Touch the Soul
Live music has a way of evoking emotions, sparking memories, and bringing people together. SoCo Village goes the extra mile by curating emotional live musical performances that resonate deeply with residents. These performances create a profound connection between generations, invoking a sense of nostalgia and joy. Whether it's a soothing melody or an upbeat tune, the power of music is harnessed to create a truly exceptional living experience.
Embracing Local Culture
SoCo Village not only fosters a vibrant community within its walls but also actively engages with the local Austin culture. Collaborations with beloved local businesses like Pinthouse Pizza and Torchy's Tacos create a bridge between the residents and the surrounding community. This connection enhances residents' sense of belonging, making them an integral part of the dynamic Austin fabric.
SoCo Village stands out as the epitome of assisted living in Austin due to its unwavering commitment to vibrancy, inclusion, and engagement. From creative artwork and spirited games to heartwarming pet companionship and celebratory events, the community embraces life's moments with open arms. The addition of live musical performances and collaborations with local businesses further enriches the residents' experience, creating an environment that resonates with both the past and the present.
Join Us for Our Next Event
If you're seeking a senior living community that values each resident's unique journey, celebrates life's milestones, and cherishes connections with the local community, SoCo Village is the answer. Our approach to assisted living and memory care has earned us the reputation as the best assisted living in Austin, and our commitment to fostering a vibrant and inclusive environment is unparalleled. SoCo Village doesn't just provide care; we nurture a sense of belonging and purpose, making it a true gem in the heart of Austin, Texas. Schedule a tour with us today or join our next event!