How's your social life going? Are you looking for some positive changes and new experiences?
Engaging in socializing and shared experiences is widely recognized as an essential component of a healthy lifestyle. Connecting with others cultivates a sense of belonging, emotional well-being, and a stronger support system.
Social interaction helps:
Combat feelings of isolation
Boosts mental and emotional health
Promotes a more fulfilling and enjoyable life
Individuals can create lasting memories, broaden their perspectives, and form meaningful connections by participating in shared experiences, such as engaging in activities, events, and conversations with others.
Assisted living is one of the easiest ways for older adults to gain independence, friendship, and support.
If you're considering Austin, Texas assisted living, we've got some exciting information to share with you about SoCo Village. Our vibrant assisted living and memory care community is a little more hip!
Follow along and see what kind of fun you or a loved one is missing out on in Austin, Texas!
What is assisted living?
Assisted living is a senior care service that provides support with activities of daily living (ADLs) and personal support.
These services ensure a comfortable and engaging environment for individuals needing assistance with tasks such as bathing, dressing, medication management, and more.
At SoCo Village, we prioritize our residents' well-being and independence while providing the necessary care services.
Our team provides a supportive and enriching lifestyle for older adults who may require assistance with daily activities. Residents' well-being and comfort is ensured with a range of personalized care services and amenities.
Here are some of the services and amenities we provide:
1. Personalized Care Services
Assistance with bathing, dressing, grooming, and personal hygiene
Medication management and coordination with healthcare providers
Regular health monitoring and wellness programs
Assistance with mobility and transferring
24-hour access to trained staff for support and emergency assistance
Coordination of healthcare services and appointments
2. Engaging Activities
Social and recreational programs to foster connections and a sense of community
Fitness classes and exercise programs to promote physical well-being
Cultural outings, events, and educational opportunities to stimulate the mind
Arts and crafts, gardening, and other creative activities to nurture self-expression
Spiritual and religious services to support individual beliefs and practices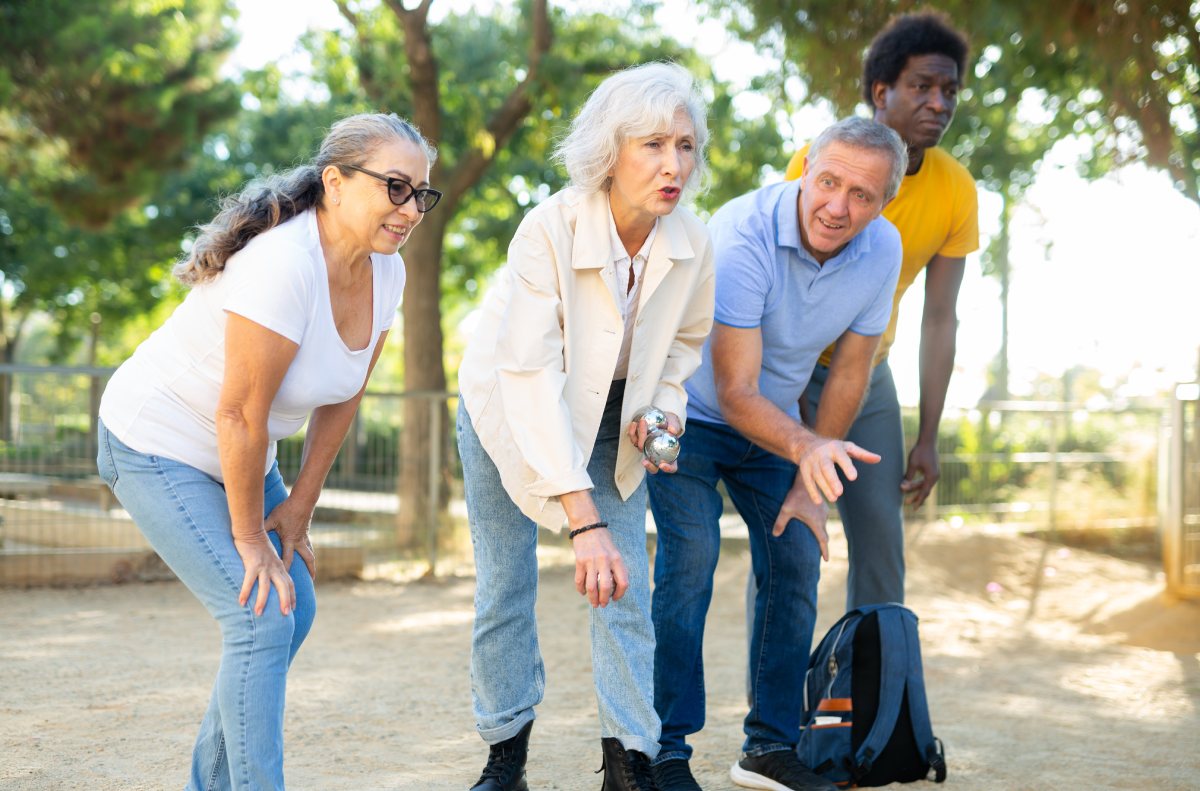 3. Dining and Nutrition
Restaurant-style dining with nutritious and delicious meals prepared by our culinary team
Dietary accommodations to cater to specific needs and preferences
Regularly scheduled snacks and hydration stations to promote well-being
4. Housekeeping and Maintenance
Weekly housekeeping and linen services to ensure a clean and comfortable living environment
On-site maintenance team to promptly address any maintenance concerns
5. Transportation
Scheduled transportation for medical appointments, outings, and shopping trips
Convenient access to local amenities, such as shopping centers, restaurants, and entertainment venues
What if a loved one has Alzheimer's or dementia?
We understand that caring for a loved one with Alzheimer's or dementia requires specialized attention and support. SoCo Village's memory care community, known as The Retreat, is specifically designed to provide a secure and nurturing environment for residents with memory loss.
Here, family members can find peace of mind knowing their loved ones receive compassionate care in a dedicated area.
The Retreat offers:
1. A Secure Environment
Thoughtfully designed living spaces with secure access and monitored exits
Emergency call systems and enclosed outdoor areas to minimize wandering and promote resident safety
Trained team members who specialize in memory care and are available 24/7
2. Individualized Care
Person-centered care plans tailored to each resident's unique needs and preferences
Assistance with activities of daily living (ADLs), including bathing, dressing, and grooming
Cognitive stimulation activities and memory-enhancing programs
3. Engaging Memory Care Programs
Purposeful activities and programming designed to promote cognitive function and social engagement
Memory-enhancing exercises, puzzles, and games to stimulate memory recall and cognitive abilities
Life enrichment programs that focus on providing meaningful experiences and moments of joy
In The Retreat, we believe in fostering a sense of community and belonging while providing the specialized care and support that individuals with Alzheimer's or dementia require. Our compassionate team works closely with family members to ensure open communication and collaborative decision-making throughout their loved one's journey.
The Cost of Assisted Living in Austin, TX
Understanding the financial aspect is crucial when considering assisted living. The cost of assisted living facilities in Austin can vary based on factors such as location, amenities, and level of care.
Here is a monthly breakdown of senior care in Austin:
44 hours of home care per week: $5,196
24-hour assisted living: $5,345
Nursing home: $5,931 – $8,973
While assisted living is an investment, assessing the value you'll receive in return, including personalized care, social opportunities, and a supportive community, is essential. We encourage you to explore various options and find the one that suits your needs and budget.
Is Austin, Texas Assisted Living Fun?
Absolutely!
Assisted living in our South Congress community offers a fun, active, and independent lifestyle for older adults. SoCo Village strives to create an engaging and joyful environment for our residents. Here's a glimpse of some of the recent activities and events that have taken place:
1. Creative Artwork. In The Retreat, our memory care community, residents have channeled their creativity by constructing intricate hot air balloon paper artworks. It's truly amazing to witness their talent and passion!
2. Library Visit. Residents embarked on an exciting visit to the Austin Central Library, where they obtained library cards. Lifelong learning and exploration are always encouraged here!
3. Meet Bruno. We welcomed a furry friend named Bruno to our community. He's doing great in puppy college and recently got his first haircut. His presence brings immense joy and companionship to our residents and team. Our assisted living community is pet-friendly!
4. A Night in Paris. We recently hosted a delightful evening with jazz pianist Cameron Riggs. The event featured charcuterie, French pastries, and champagne! It was an enchanting experience for all.
5. Friday Lunch Outings. Our residents enjoy exploring the local culinary scene. We indulged in some real Texas BBQ on one of our favorite Fridays at the famous Salt Lick in Driftwood. Good food and great company always make for a memorable outing.
6. Resident Art & Wine Walk. Our community hosted an art and wine walk, showcasing resident artwork and featuring a talented caricature artist. It was a celebration of creativity and a chance for residents to connect and share their passions.
SoCo Village could be your perfect match if you're seeking a vibrant senior living community in the Austin area.
We provide exceptional assisted living and memory care services and various engaging activities and events. Our dedicated team and beautiful facilities ensure your loved ones receive the care and attention they deserve.
Assisted living in Austin, TX, offers a fulfilling and enjoyable lifestyle for older adults.
SoCo Village stands out among senior living communities in Austin by providing personalized care, engaging activities, and a supportive environment.
Whether you're considering assisted living or memory care, we invite you to visit us and experience the fun, active, and independent lifestyle our residents enjoy.
Contact us today to learn more about our community and how we can cater to your unique needs.