As we work towards greater acceptance and inclusion, it's essential to ensure that every individual, regardless of their sexual orientation or gender identity, is treated with dignity and respect. This holds especially true for LGBT seniors who have paved the way for future generations. In this blog, we will delve into the significance of LGBT-friendly senior living and shed light on why SoCo Village in Austin, Texas, stands out as an exemplary choice for the vibrant LGBT community.
Senior living communities today are reflective of the residents who make them up. They are more diverse in backgrounds, cultures, and sexual orientations. According to the Movement Advancement Project (MAP), "There are over 2.4 million LGBT adults over age 50 in the United States — a number expected to double by 2030 to over 5 million."
LGBTQIA+-friendly senior living communities strive to create safe, supportive, and inclusive environments where seniors can thrive and age gracefully. Research conducted by AARP reveals that the majority of older LGBTQ+ individuals are concerned about discrimination​​ and also worried about how they will care for themselves and their loved ones. That's why finding a lgbtqia+-friendly assisted living and memory care is a priority.
A Welcoming Atmosphere

LGBTQIA+-friendly senior living communities like SoCo Village are designed to create safe spaces where individuals can be their authentic selves without fear of judgment or prejudice. These communities understand and respect the unique experiences and needs of LGBTQIA+ seniors.
Every aspect of senior living is curated to foster an atmosphere of acceptance and support. Moreover, these communities often collaborate with LGBTQIA+ organizations and local resources to provide additional support and services.
Like-Minded Friends and Neighbors
One of the most significant benefits of LGBTQIA+-friendly senior living communities is the opportunity to build supportive social networks. SoCo Village is a place where seniors can connect with like-minded individuals who share similar experiences, fostering a sense of belonging and companionship. From social events and group activities to support groups and educational programs, residents have ample opportunities to engage, socialize, and make friends. An added bonus is that SoCo Village is located in the Austin area, a vibrant town known for its artistic appeal and inclusivity.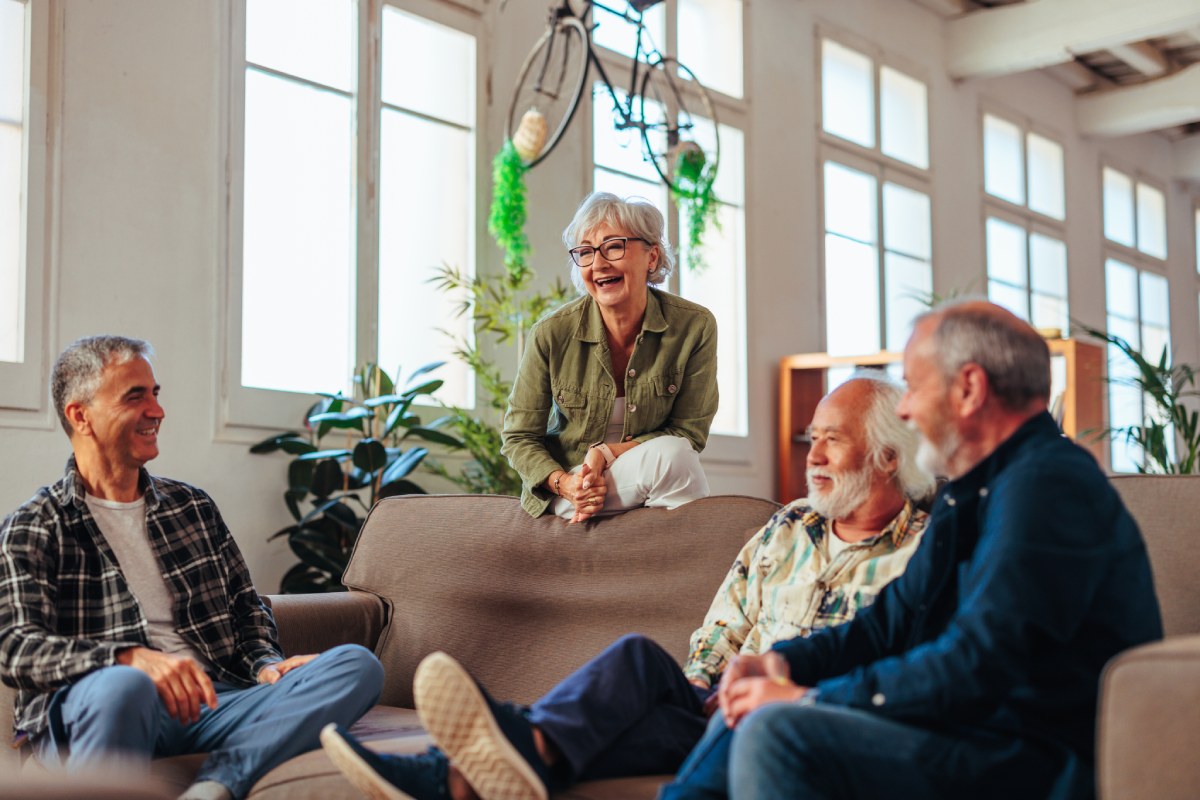 Arts and Culture
SoCo Village is right in the heart of Austin's most desirable neighborhood. This artistic community is forward-thinking, inclusive, and diverse. It's a place where anyone can explore their interests. SoCo Village celebrates the artistic talents of its residents and supports local art, theater, and music with performances and outings.
Health and Wellness
LGBT senior living communities recognize that each resident has unique needs. SoCo Village is sensitive to and accommodates the needs of LGBTQIA+ seniors. From culturally-competent care to social support, these communities ensure residents are respected for their identities and experiences.
SoCo Village offers a wide range of amenities and programs tailored to meet the diverse interests and preferences of its residents. From fitness classes and recreational activities to cultural events and educational workshops, there is something for everyone, creating a lively and stimulating environment.
Studies have shown that LGBT seniors are at a higher risk of mental health issues, such as depression and anxiety, due to past traumas and ongoing societal biases. By residing in an LGBT-friendly community, they gain access to support systems that promote mental and emotional well-being, enabling them to thrive and enjoy a fulfilling life.
LGBT senior living communities often work with health care providers who are knowledgeable about LGBTQIA+ health disparities and can provide appropriate care. SAGE, an advocacy group for LGBTQ+ seniors, also has resources to assist with housing, health care, and legal concerns.
Senior Living for All
The emergence of LGBTQIA+-friendly senior living communities is a testament to the progress in recognizing and embracing diversity and inclusivity across all generations. Everyone should have a comforting place to call home where they feel included and accepted.
Communities like SoCo Village provide safe spaces for LGBTQIA+ seniors to age with dignity, respect, and a sense of belonging. By prioritizing inclusivity, implementing supportive policies, fostering social connections, and providing resources, these communities are paving the way for a more equitable and compassionate future.
As we close out Pride month, let us celebrate the strides made in senior living and work towards building a world where every person, regardless of their sexual orientation or gender identity, can experience a fulfilling and joyful life in their later years.
We Would Love to Meet You!
Learn more about our open and inclusive senior living community in the Austin, TX, area. Connect with us today to take a tour and see how we're doing senior living differently.